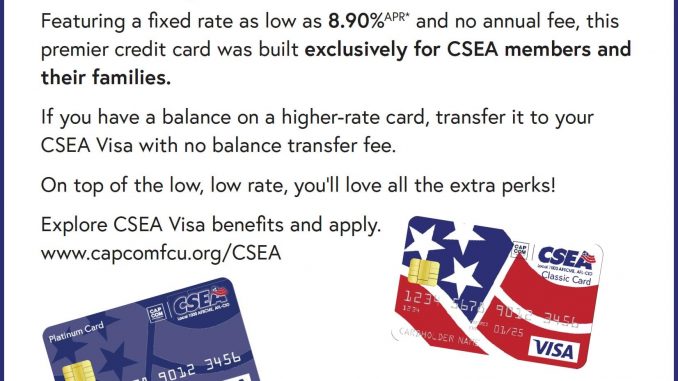 Exclusive NEW benefit for CSEA members only:
CSEA / CAP COM Visa Card!
The new premier CSEA-branded VISA credit card is available exclusively for CSEA members and features a low, fixed rate of 8.90 APR* or 12.90% APR* and no annual fee. Plus, take advantage of no fees for your balance transfer to make the most of the low fixed rate!
Your family members can take advantage of this great offer as well!
Learn more about CSEA VISA benefits or call 1-844-622-CSEA for more information, or apply here1.
Shop with your VISA proudly displaying the CSEA logo and show your support for local businesses. Go ahead and apply today1!