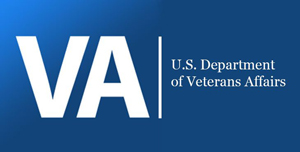 The following are some helpful resources for veterans:
Veterans Crisis Line:
1-800-273-TALK (8255)
[Press 1]
National Call Center for Homeless Veterans Hotline:
1-877-424-3838
TelCare:
1-888-838-7890
24-hour, toll-free medical advice for enrolled veterans
Alcohol & Drug Use Recovery
For addiction treatment, intervention and recovery help.
Syracuse Office: 315-425-3463
Caregiver Support:
For help with caring for a disabled veteran.
1-855-260-3274
Clearpath for Vets
Recognizing the responsibility of communities to help those who serve, Clear Path for Veterans empowers service members, Veterans, and their families through supportive programs and services in a safe, respectful environment.
My Health, My Care: 24/7 Online Access to VA
Update your health record, access a personalized calendar with local VA activities, receive wellness reminders, and more.
New York State Division of Veterans' Services
The New York State Division of Veterans' Services is New York's advocacy agency for all Veterans, Service Members, and their families.

Onondaga County Veterans Service Agency
To obtain funding, medical treatment or nursing home care for eligible veterans, their dependents or survivors which will enable them to continue their quality of life without resorting to Social Services funding. To provide information, assistance and advocacy for claimants in actions or claims against the Department of Veterans Affairs (VA) or state and local veterans-related entitlements.
PTSD: National Center for PTSD
Learn about PTSD, compare treatment options and take action to start treatment.
Syracuse University D'Aniello Institute for Veterans & Military Families
The IVMF at Syracuse University is higher education's first interdisciplinary academic institute, singularly focused on advancing the post-service lives of the nation's military veterans and their families to serve those who have served.
Women Veterans Health Care
The VA provides women veterans with a full range of reproductive health services necessary for optimal health throughout their lives.