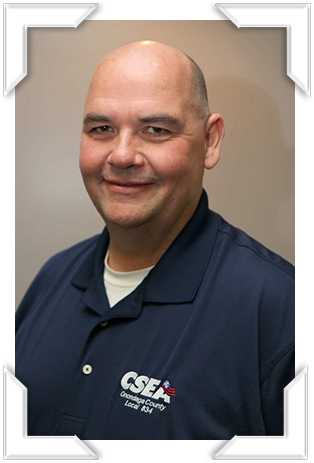 Local 834 Brothers and Sisters,
We first want to thank the hard-working members of Onondaga County Local 834 for the personal and professional sacrifices you have all made during these unprecedented times.
On Tuesday, the County Legislature voted 9-7 to give the County Executive authority to lay off up to 250 county positions. Historically, a plan of which positions and departments will be affected is presented and voted on by the Legislature. Instead, the Legislature decided to give the County Executive's Chief Fiscal Officer unfettered power to decide who will be impacted. We would like to thank those Legislators that stood with us.
Executive Vice President Tammy Honeywell and I, and CSEA staff members, were in attendance to advocate against the layoff plan. We are extremely disappointed with the Legislature's decision and we are actively pursuing any and all actions in an attempt to avoid layoffs. This includes forming a comprehensive furlough program.
It is important now, more than ever, to ensure our front-line workers — that have been serving our community during a global pandemic — can still have access to healthcare.
There is no doubt the essential services we provide will be affected going forward. The reality is that this is impacting more than just our members, this affects our community. The public has quickly learned how essential these services are during this pandemic, and many are relying on these services we provide more than ever.
There is still hope for the federal government to provide the state and local governments immediate aid. Without it, cuts will continue — and get deeper. We urge you to contact your federal representatives and demand aid.
Dan Vadala
Local 834 President