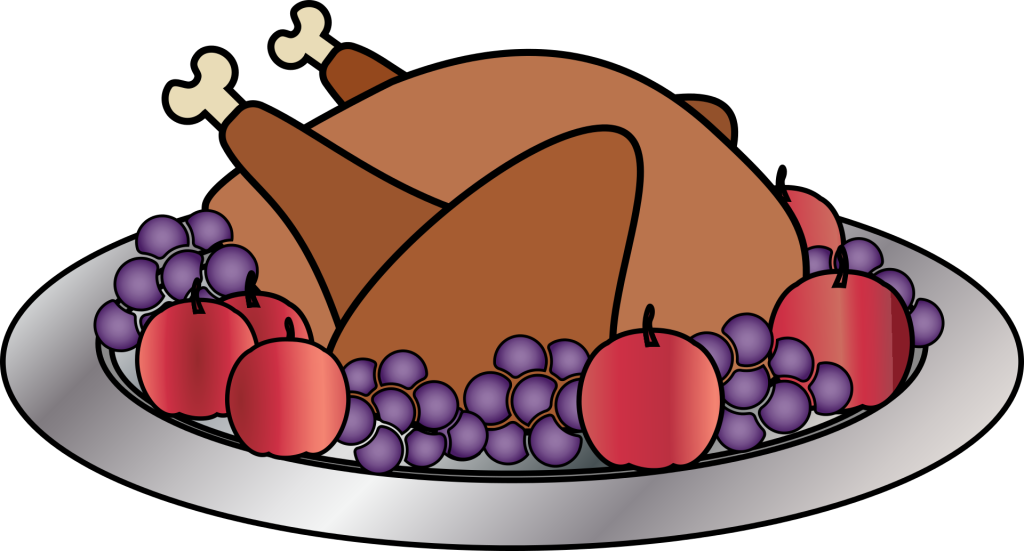 The winners of the 500 turkeys in the Local 834 Turkey Raffle have been pulled and are listed below, alphabetically, by last name.
Turkeys and CSEA merch must be picked up Friday, November 19th between 11:00 AM – 6:00 PM at the Local 834 office.
5815 Heritage Landing Drive
East Syracuse, NY 13057
If you have questions or need to confirm your win, please contact the Local office: 315-446-0330
Ackerman, Tyler
Adams, Christopher
Adams, Nassauma
Adika, Christine
Alberts, Phillip
Alcock, Bobbi
Aldrich, Daniel
Allen, Justin
Amidon, Rebecca
Argus, David
Arroyo JR, Venancio
Austin, Amy
Auwae, Alana
Avery, George
Babcock, Richard
Badgley, Wendy
Baldwin, James
Barbour, Shannon
Barclay JR, Michael
Bardenett, David
Barlow, Stephanie
Barrigar, Michael
Barry, Matthew
Bartlett, Peter
Battaglia, John
Bazley, Michele
Bearup III, Melvin
Beaudoin, Thomas
Beckwith, Derrell
Beeman, William
Benjamin, Marcia
Betsey JR, Keith
Bettinger, Anson
Betts, James
Betts, Linda
Bhattarai, Yam
Binder, Joseph
Blair, Lisa
Blunt, Roman
Bonnell, Shannon
Borden, Jonathan
Borst, Kelly
Boulais, Carol
Bowens III, John
Bowles, Michael
Brandt-Doelle, Sara
Brantley, Willie
Bratjan, Frank
Briggs, Kyle
Brown III, Nathaniel
Brown, Denise
Brown, Dereck
Brown, Douglas
Brown, joanne
Brown, Lee
Brutcher, Joshua
Bush, Mark (WEP)
Bush, Mark (Parks)
Bustin, Cary
Cage-EL, Azia
Caiello, Dawn
Campagna, Nicholas
Campbell, Garrett
Campbell, Kyle
Canty, Richard
Capone, Karen
Capria, Donna
Carter, Tyler
Castellini, Michael
Cavallaro, Vera
Centore, Philip
Cerio JR, Thomas
Chairmonte, Brian
Chanelo, Juan
Cisz, Jeffrey
Clark II, Edwin
Clark, Casey
Coker, Damon
Colberg, Yanina
Compagni, Chadwick
Connor, Julie
Conto, Melissa
Cook, Julie
Coon, Robin
Corbett, Mary
Corriders, Carolyn
Corriders, Craig
Corron, Nicole
Cox, Corbin
Cox, Lauren
Cramer, Mark
Crumb, Erica
Crysler, Douglas
Cuff, Scott
Cunha, David
Curry, Kenneth
Curtis, Kiersten
Czajak, Mark
Czaplicki, Carrie
Czyz, Aleesha
Daily, Brian
Daminski, Tricia
Danboise, Real
Daniels, Matthew
Dano, Timothy
Dardaris JR, Christopher
Davis, Loretta
Davis, Mark
Davis, Tamara
Deacons, Cathy
Debottis, Marcus
Defrancesco, Katrina
Delorenzo, Deborah
Delvecchio, Joseph
Derienzo, Angela
Dery JR, Thomas
Deschamps, Andrew
Devereaux, Scott
Dias, Michael
Dillon, Marie
Dischiave, Renee
Dixon, Kathleen
Dixon, Michael
Dolan, Martha
Dombrosky, Lisa
Dougherty, Lisa
Douglas, Andre
Dowdell, Amy
Downs, Michael
Drake, Ryan
Dries, James
Drumm, Timothy
Dunsmore, Renate
Eaton, Jeremiah
Edwards, Brian
Edwards, Marrell
Eipp, Robert
Eller, Jesse
Ellis, Timothy
Emmons, Thomas
Engebretsen, Troy
Erwin, Nathan
Estrada, Tayonda
Evans, Ashley
Ewanick, Kristi
Ferris, Martin
Feyh, Edmund
Fodaro III, Thomas
Fogarty, Brian
Forsythe, Catherine
Fougnier, Judy
Fowler, Edward
Fox, Janice
Fragale, Michael
Fraser, Taylor
Freitas-Solan, Amy
Fricano, Daniel
Friedman, Laurie
Fry, Brandy
Fuess, Jacob
Fuller, Lela
Gabriel-Dash, Lisa
Gallagher, Michael
Gallagher, Natalie
Galvin, Tanya
Gandino, Christopher
Gary-Ricks, Tyneisha
Gates, Mary
Giles, Dezire
Gilmartin, Marylee
Glaski, Theresa
Glazebrook, Amanda
Gleason, Scott
Glover, Scott
Gossett, Tracy
Graham, Stephanie
Graham, Tonya
Grant JR, Howard
Greco, Angela
Green, Jeffrey
Greene, Katya
Greggs, Carshena
Gregory, Annemarie
Guerin, Todd
Guiles, Peter
Gunnip, Mark
Hahn, Nicole
Hamelinck, Jacob
Hansen Shariff, Tracy
Hare, Richard
Hargraves, Amy
Harley, Jeannine
Harpp, Catherine
Harris, Curtis
Hartnett III, James
Hayden, Kenneth
Health, Kyle
Healy III, Edward
Heller, Erich
Hemingway, Kimberly
Hennessey, Martin
Hibbert, Cynthia
Hibbert, John
Higgins, Michele
Hildreth, Todd
Hmiel, Derek
Hofmann, Robert
Hogan, Steven
Holland, Jennifer
Holm, Kristin
Holmes, Dustin
Holmes, Lewis
Hotchkiss, Siobhan
Houston, Michael
Howe III, Ralph
Hughes, William
Hurley, John
Ilioska, Erica
Jackson, David
James, Christopher
James, Terri
Jefferson, April
Jimenez, Joanne
Johnson, Karyn
Johnson, Medina
Jones, Austin
Jones, Mary
Kaiser, Carl
Kam, Suzan
Kay-Howe, Joshua
Kazmark, Daniel
Keeler-Doyle, Lori
Keeling, Tracy
Keene, Emily
Kelly, Mary Beth
Kelly, Matthew
Kershaw, Stephanie
Kicak, Michael
Kilkeary, MacKenzie
Killins, Quzette
King, Jenelle
Kinsey, Emerson
Kirkland, Tia
Kissane, Jedidiah
Klaisle, Joel
Klepacki-Thorn, Jasmine
Klix, Jeannie
Knapp, Carol
Knapp, Timothy
Knox, Brian
Koester, Jacob
Kreis, Phillip
Kuttruff, Kelly
Ladd, Heather
Ladd, Tracy
LaFrance, Alicia
Lahiri, Saptarshi
LaMarche, Lindsey
Lamontagne JR, Michael
Lanning, Thomas
Larkin, Kristy
Laroche, Jason
Latham, Timothy
Lawler-Simmons, Anne
Lemon, Douglas
Lesh, Richard
Lesperance, Paul
Levandowski, Andrea
Levens SR, Herbert
Lewis, Robert
Liberatore, Barbara
Lion, Nicole
Lopez, Jeremu
Lothridge, Gary
Loughlin, Anne
LoVine, Sandra
MacHan, Elizabeth
Madore, Terry
Mahar, Maria
Manfredi, Joann
Marko, Tonimarie
Marvin, Mallory
Massaro, Dolores
Massulik, Valarie
Mathews JR, Daniel
Mathews, Lawrence
Mathews, Michael
Maxson, Timothy
May, Jennifer
McBride, Letitia
McCarthy, Joseph
McCauley, Ellen
McDonald, Michael
McGinn, Sean
McGregor, Deanna
McGriff, Kristen
McHerron, Jerime
McInnis, Scott
McIntyre, Ronnie
McLeod, Douglas
McMahon, Ellen
McMullen, Damar
McMullin, Leah
McPherson, Ciarra
McQuiston, Bruce
Merrihew, Samantha
Mesick, Tyler
Messe, Brian
Michaels, Daniel
Miles, Jonathon
Miller, Daniel
Miner, Melissa
Mocyk, Nicholas
Monserrate, Cassie
Moore, Celeste
Moore, Glen
Morasco, Frank
Morse, Catherine
Mulvihill, Michael
Muratore, Donald
Murphy, Elise
Murphy, Ian
Murphy, Kathryn
Murry, Joellyn
Nellons, Tekesha
Nelopowitz, Denice
Nemier, Brian
Neri, Regina
Nesci JR, Michael
Newton, Aimee
Nicholas, Zachary
Nunez, Lucy
O'Brien, Erica
Obrien, Kimberly
O'Connor IV, John
O'Dell, Timothy
Olowu, Afi
Onofri, Mary
Osada, Thomas
Osbeck, Kimberly
O'Selmo, Gregory
Osinski, Amanda
Osmanovic, Edina
Oster, Scott
Ottaviano, Christine
Pallotta, Jennifer
Panebianco – Iv, Michael
Panek, Alexander
Panetta, Jessica
Paoletti, Meghann
Paquette JR, Jeffrey
Patnode, Randy
Pauley, Timothy
Pazaras, Garrett
Penev, Deyan
Piccitto, Angelo
Pierce, Linda
Pierson, Gretchen
Pitts, Benjamin
Polhamus, Michelle
Potter-Newton, Helki
Powell, Brenda
Prevost, Christopher
Principato, Amy
Pulaski, Laura
Putnam, Jeffrey
Quatrone, Dominick
Quilty-Koval
Ragonese, Steven
Raterman, Matthew
Rauber, Christopher
Ray, Frances
Raymond, Daniel
Raymond, Sandy
Reeves, Steven
Regis, Scott
Reid, Jennifer
Richardson, Rebecca
Rios, Suehaley
Rius, Jennifer
Roach, Jerry
Robinson, Desmond
Robinson, Mary
Rodrigues, Patricia
Roth, Shannon
Rounds, Gerald
Rowley, Jennifer
Rufus, Twanda
Runyan, Domenica
Rusaw, Gloria
Ryan, Daniel
Ryan, Lee
Ryan, Lori
Ryder, Angela
Saferyn, Season
Sahm, Tatiana
Salanger, Lawrence
Salisbury, Mandi
Santy, Santora
Scarcella, Rocco
Schader, Matthew
Schaubroeck, Patrick
Schoeck, Maryla
Schultz, Jennifer
Segarra JR, Luis
Sellin, Kelly
Sharlow, Justin
Sharp, Laurel
Shirtz, Megan
Short, David
Simone, David
Simson, Mark
Sisson, Babette
Sizing, Cara
Smart, Jennie
Smith, Candace
Smith, Chuquarey
Smith, Daniel
Smith, Deyon
Smith, Jeffrey
Smith, Lori
Smith, Tricia
Smithler, Allen
Smorol, Thomas
Snyder, Jessica
Snyder, Scott
Sofranko, Christopher
Sovocool, Tierza
Sparkman, Christina
Spencer, James
Sposato JR, Daniel
Stafford, Elizabeth
Stahl, Steven
Steele, Dale
Stenvf, Zachary
St-Rome-Conners, Sandra
Swem, James
Swierk, Francis
Swift, Debra
Teater, Clark
Thayer, James
Thomas, Rasheda
Thomas, Scott
Thorna, Amy
Tibbits, Thalan
Tighe, Theresa
Tili, Kostika
Tompkins, Cheryl
Tripolone, Sharon
Turner, Anthony
Turner, Kelly
Tuthill, Casey
Tuttle, Amy
Vaga, Stephen
Valentino JR, Vincent
Vandyke, Gregory
Vangelov, Jane
Vazquez, Damaris
Vazquez, Lydia
Vazquez, Miriam
Verbanic, Kara
Vergara, Analisa
Veri, Anthony
Vinette, Jonathan
Vogt, Nancy
Vona, Hannah
Voss, Mary
Wagner, Matthew
Wakefield, Ethan
Wakefield, Zachary
Walker, Sandra
Walpole, Daniel
Walsh, Andrew
Warwick, Lisa
Welch, Lisa
Wells, Brian
White, Dustin
White, Macey
White, Tyrone
Whitehead, Adrianne
Whitehead, Robert
Whitney, Kathryn
Wilcox, Kimberely
Wilkinson, Amie
Williams, Anthony
Williams, Cassandra
Williams, Keith
Williams, Rachel
Wilson, Corey
Wilson, Patricia
Wilson, Paul
Wituszynski JR, Robert
Wojtalewski, Steven
Wood, Ronald
Worthington, Jarel
Yager, Dorothy
Yager, Joleen
Yemma, Darren
Young, Mary
Zotter, Zachary
Congrats to all our winners!